The app website you were looking for cannot be found. Please check the URL is correct.
Trusted by 7,500+ developers and counting!
See a
live example
of a no-code website created in Flycricket.
Pixel-perfect designs. No code required.
Don't worry about hiring a designer, tweaking templates or customizing CSS. Our online editor gets you up and running with no code required.
Deploy with a custom domain in 1 click.
Create & deploy your site with no hosting required. Use a flycricket.io subdomain or set up your own custom domain in just a few easy steps.
Videos, Screenshots, Reviews, and more!
Add content to your site using our responsive one-click templates. Want to keep things simple with just a hero? That's cool too :)
Flycricket is freaking AWESOME!! I have done all the website setup for my app and it took less than an hour. - G. Fang, developer of SmartSwan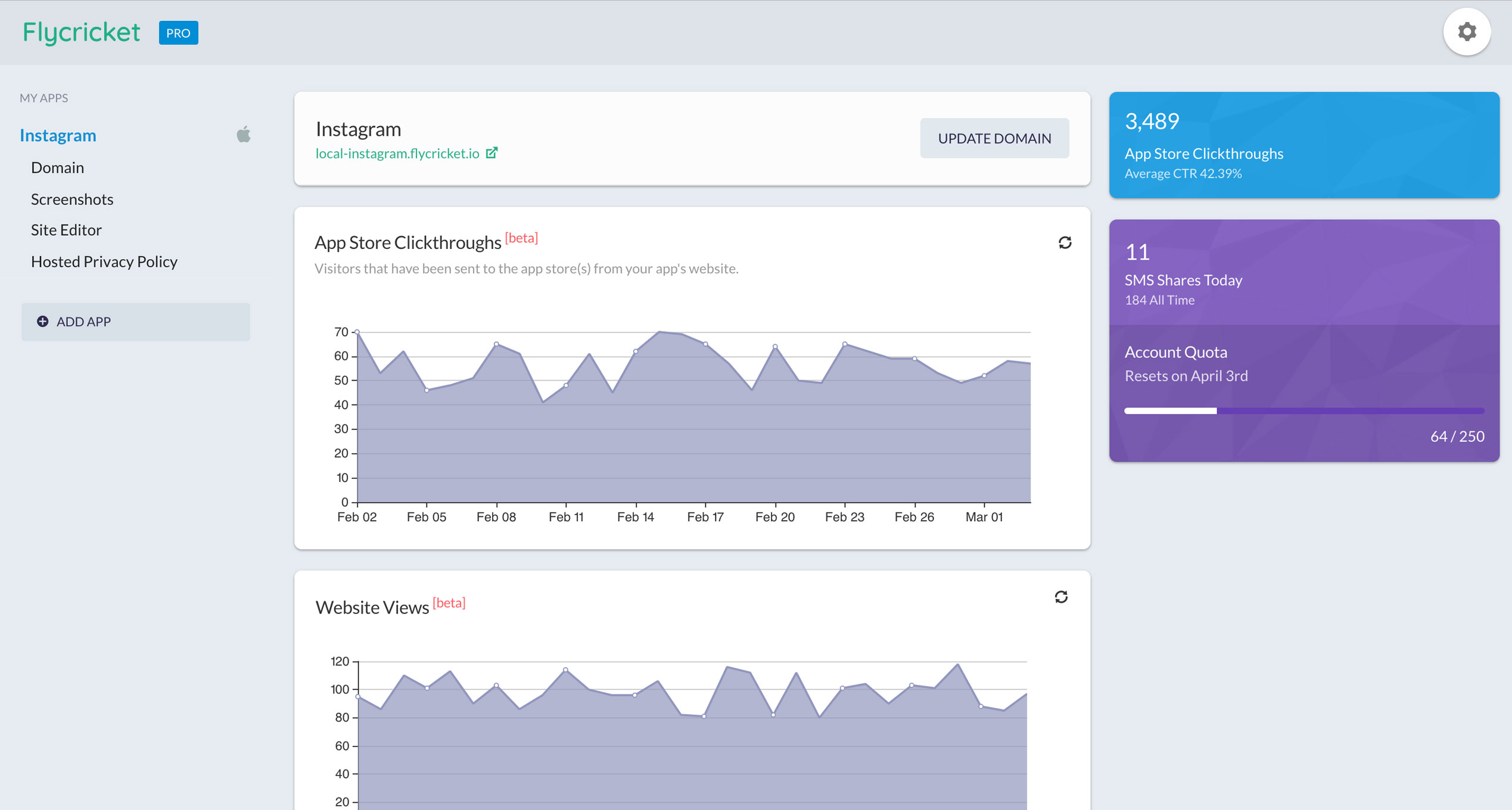 Host Your Privacy Policy
Publish a privacy policy to your Flycricket website in a single click through our online editor.
Increase Download Conversions
Give your desktop visitors the option to send a download link directly to their device to avoid the App Store dead-end.
Track Visitors & Messaging Performance
Add your own Google Analytics tag, or use our built-in analytics to iterate on your messaging and increase download conversions.